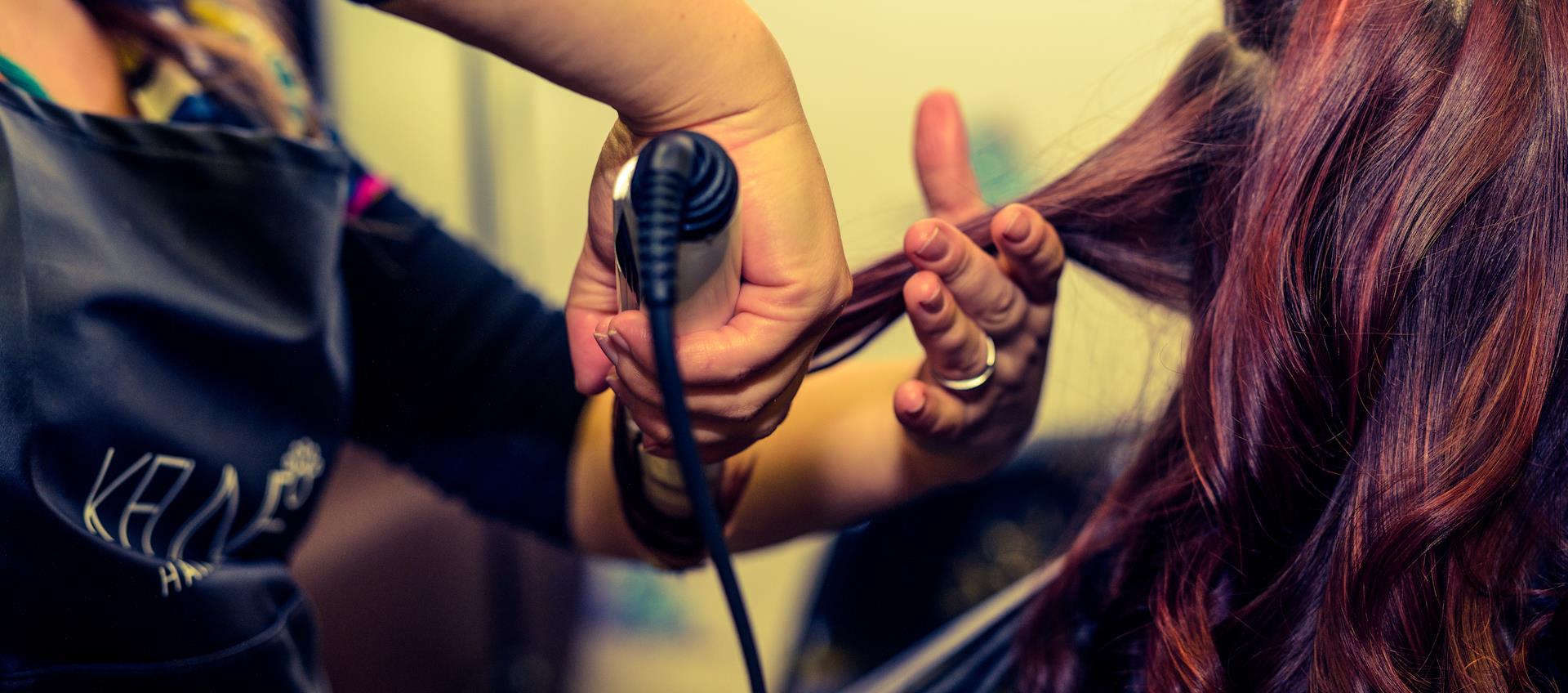 Darlingtons
Darlingtons has been located in Kilbirnie for nearly 40 years; In 2018 Melissa Tovey became the proud new owner, bringing in new ideas and a new outlook for the salon. Darlingtons has always been a family orientated salon and we will continue that tradition; we welcome new clients of any age. Whether you're an older adult, bringing in your child for their very first hair cut or anywhere in between; we can cater for your needs at Darlingtons. ​Everyone deserves to have a great hair cut but not to be broke afterwards; Which is why we believe in great hair at affordable prices. Darlingtons has a relaxed atmosphere, free 1 hour parking out front or completely free, only a block away, fun and experienced staff (our staff attend regular training courses to keep our skills up to date). We look forward to seeing you soon
Darlingtons
Michelle Donnelly

Senior Stylist

Michelle always has a smile on her face and likes to have a good laugh. She passionate and loves all aspects of hairdressing. Likes to keep things interesting and upbeat. Michelle loves nothing better than a scary movie to get the heart racing

Melissa Tovey

Owner & Senior Stylist

Mel is a crazy, wee thing! She is full of energy, thankfully, as she juggles a full schedule with her two small children, running the salon and being a Zumba enthusiast! ​She doesn't take life too seriously but at the same time, likes to keeps things professional Mel loves interaction with clients, excels at creative colour and cutting work.  So if you're wanting a new style or a bit of colour in your life, Mel's your go to girl!
Darlingtons
Darlingtons
39 Coutts Street, Kilbirnie, Wellington
04 387 3723
Monday

Tuesday

Wednesday

Thursday

Friday

Saturday

9:00am - 4:00pm

9:00am - 5:30pm

9:00am - 8:00pm

9:00am - 5:00pm

9:00am - 5:00pm

9:00am - 4:00pm